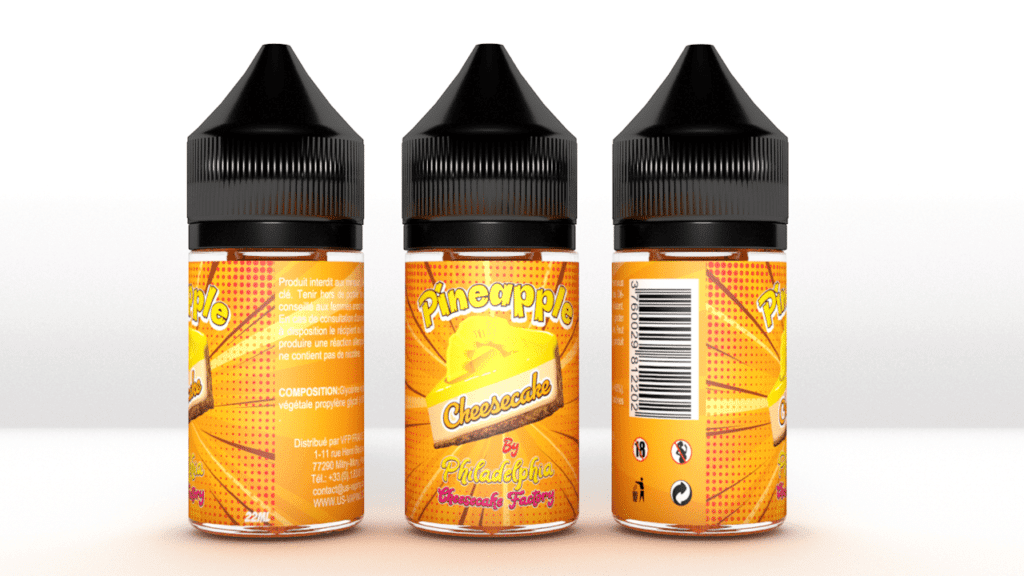 With the rise in popularity of electronic cigarettes, more and more people are looking for the ideal e-liquid to meet their needs.
When it comes to choosing the right e-liquid, there are many different factors to consider. You need to find a flavor and nicotine level that you like, and you also need to make sure that the e-liquid is made with quality ingredients.
With so many different e-liquids on the market, it can be hard to decide which one is right for you. But don't worry, we're here to help! Whether you're a beginner or an experienced vapoteur. Read on for tips on how to choose an e-liquid.
In this article, we'll look at 4 things to consider when choosing an e-liquid.
Choosing the right e-liquid for your needs
The taste is always the first thing to consider when choosing an e-liquid. Most users generally prefer sweet flavors to other types.
When you think about sweetness, ask yourself if you enjoy fruit-flavored desserts or if you want something different, like natural fruit itself. One way to find out which flavor is best is to try the flavor samples offered by many online vape stores.
Since online companies generally offer a wider choice of flavors than physical stores, you have the opportunity to discover the flavor that suits you best. At LiquidBox, we use a detailed form to get to know you and offer you an ultra-personalized selection that's just right for you.
The different flavours of e-liquids :
Tobacco flavors: if you want to reproduce the taste of tobacco, you can find e-liquids made with natural flavors. This way, your e-cigarette will give off a realistic tobacco taste.
Fruity flavors: if you want to reproduce the taste of fruit, you can choose between flavors made from artificial flavors and natural flavors. Natural fruit extracts are generally more expensive than artificial flavors. Flavor quality can vary, so we offer tested products and strictly select suppliers.
Gourmet flavors: If you're looking for a unique twist on traditional flavors, there are e-liquids with luxurious tastes that resemble cakes or sweets.
Mint flavors: The most popular flavor is iced mint. These flavors offer a pleasant sensation of freshness and evoke memories of menthol cigarettes. Combined with fruit, you can have the best of both worlds.
Drink flavors: These e-liquids are made with flavors that resemble drinks (cola, mojito and cocktail), coffee, tea and other types of beverage. This type of flavor is ideal for smokers who want to recreate the taste of their favorite beverages in an electronic cigarette.
Your favorite flavor with the right amount of nicotine
Nicotine content is another important factor to consider when choosing an e-liquid. As with other consumables, many people start using electronic cigarettes by using liquids with high nicotine concentrations. Standard concentrations are 3 mg/ml, 6 mg/ml and 12 mg/ml.
Stronger concentrations are available in some online vape stores for people who smoke a lot of cigarettes or have just switched from tobacco to e-cigarettes.
Some people prefer to use e-cigarettes only when they have guests or at specific times when they can enjoy a cigarette with their coffee. The nicotine level of the electronic cigarette you choose should take this into account, as higher nicotine levels won't be necessary if you only plan to use your e-cigarette occasionally.
In general
Most starter kits come with a nicotine level of 6 mg/ml. However, this may not be suitable for all smokers. For example, some people will need more or less nicotine depending on how much they smoke in real life. If this is the case, we recommend exploring the use of different nicotine levels to get the best possible experience.
If you're interested in different nicotine levels, you can select two or three in the preferences form, so you can test different doses and then choose the one that suits you best.
When it comes to electronic cigarettes, there are no smoking limits. If your goal is to quit smoking completely and maintain a healthy lifestyle without any nicotine intake, you should consider using a high concentration of e-liquid that contains only flavorings.
Choose an e-liquid made with high-quality ingredients
Quality ingredients can be another important factor when choosing an e-liquid. Most people want something that tastes good, but they also want to make sure that the liquid doesn't harm their health in any way. If you're looking for an e-liquid made with high-quality ingredients, make sure you do some research beforehand.
When choosing the right e-liquid, be sure to check that there are no harmful chemicals used in its manufacture. Some of these chemicals include diacetyl and acetoin, which give e-liquid a buttery taste.
These chemicals are also known to be carcinogenic, meaning that they can cause cancer after being exposed to them over a long period of time.
Whatever brand of e-liquid you choose, check that it contains propylene glycol (PG) and/or vegetable glycerine (VG). These ingredients ensure that your e-liquid doesn't contain diacetyl or acetoin, which are dangerous chemicals. Not only do they give the e-liquid a unique taste, they also ensure that it can be smoked safely without any harmful effects on your health.
At Liquidbox we check that our partner manufacturers only use approved ingredients to make their e-liquids. This means that all our flavors are safe to vape (not smoke) every day. That's because we're committed to making the best products available, which means using the highest quality ingredients.
PG and VG: The ratios of your e-liquid
When choosing an e-liquid, it's important to consider the ratio of Propylene Glycol (PG) to Vegetable Glycerine (VG). E-liquids are available in a variety of different ratios, so you need to find the one that suits your needs. Some electronic cigarettes have a tank that can only hold liquids with a certain PG / VG ratio. This means you need to make sure that the PG / VG mix of the liquid is compatible with your own e-cig before you buy.
So what are the different PG / VG ratios?
PG and VG are not always in the same proportion. For example, a 70/30 liquid contains 70% propylene glycol and 30% vegetable glycerine.
There are different ratios, mainly 50/50 and 30/70.
PG creates a lot of flavor, but produces little vapor. It produces a strong throat hit that can be irritating for some users.
VG produces a lot of vapor, but hardly any hit at all.
If you want a strong throat hit and more flavor, you need an e-liquid with a higher PG ratio. On the other hand, if you don't care about throat hit, or if your throat is sensitive to it, you should choose an e-liquid with a higher VG ratio.
Conclusion
Choosing the right e-liquid is an important step in enjoying your electronic cigarette, a bit like choosing an everyday accessory. You need to consider not only its appearance, but also its composition and the possibility of matching it with other items in your wardrobe. For those looking for an everyday accessory that can provide a safe and convenient way to enjoy nicotine, look no further than Liquidbox !
Through our partnerships with brands, we propose to make your choice easier, to offer you every month a variety of products that suit you! Look no further, the work has already been done 🙂