The Vape Box, to receive e-liquids every month!
Discover the Vape Box, designed to satisfy all vapoteurs.
Whether you're looking to quit smoking or simply enjoy the pleasure of vape, we've got a range of flavourful delights for you to choose from. From classic to more daring flavors, you're bound to find the perfect liquid!
This fully customizable box gives you the freedom to choose your preferences From the choice of flavors to your preferred nicotine level, from the PG/VG ratio to the box format.
Whether you vapot every day or just occasionally, receiving your electronic cigarette products every month is the best way to vary the pleasures! And don't forget, you can change flavours every month to explore new taste sensations!
Discover our selection of electronic cigarette liquids
At Liquidbox, quality is our watchword. We offer you a meticulous selection of e liquids, so that you can enjoy a high quality product. pleasant, safe and rewarding vaping experience.
Whether you're a curious beginner or a passionate expert, our diverse range will satisfy all palates and preferences.
Dive into our catalog to discover gourmet, minty, classic flavors and much more. And if you're looking for a e liquid red fruitAt Liquidbox, we've got the best!
Explore new gustatory horizons and let yourself be seduced by bold, harmonious combinations, carefully crafted by passionate artisans.
You can also opt for the generous format of oure-liquid 50 ml ! Say goodbye to frequent travel, because this large format offers you a double advantage: guaranteed savings in time and money.
Our team is here to accompany you on this fragrant adventure and help you find the electronic cigarette product that will sublimate your vaping experience. We're convinced you'll find much more than just a liquid here, but an open door to a world of unparalleled pleasures.
Promotion!

Promotion!

Promotion!
Our brands of electronic cigarette liquids
Because your satisfaction is our top priority, we work closely with the best brands on the market!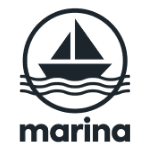 Liquidbox, the specialist in low-cost, high-quality e liquids
Welcome to our website dedicated to e-liquids, the very essence of modern vaping! If you're looking for a sensational vaping experience, you've come to the right place. Let us guide you through a world of exquisite flavors, intoxicating clouds and endless choices.
This product features an ingenious blend of propylene glycol (PG), vegetable glycerin (VG), delicious flavors and, occasionally, nicotine. It's a fascinating and refined alternative to traditional tobacco consumption.
Get ready to taste the quintessence of vaping. Welcome to the enchanting world of electronic cigarette liquids, your next sensory escapade awaits!
Welcome to the world of LiquidBox, your online store specializing in electronic cigarette liquids.
Whatever your level or experience of vaping, we've got everything you need to tantalize your taste buds and indulge your senses.
Let yourself be enchanted by unique flavors and unparalleled sensations, from classic fragrances to the most original creations. Give free rein to your imagination to satisfy the cravings of the moment.
At LiquidBox, we offer you a 100% customized.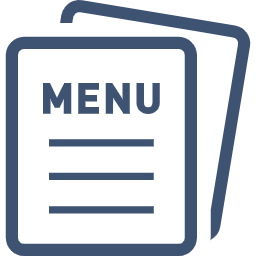 We carefully select our premium e-liquids.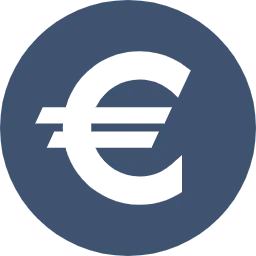 Save up to 70% on the price of our e-liquids.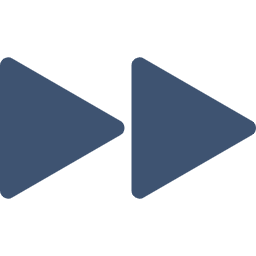 Your LiquidBox will be prepared, packed and dispatched promptly.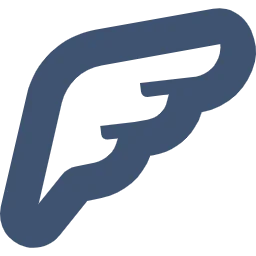 You can cancel your box at any time with just one click from your account.
Who better than those who've already tried it?
See what our customers have to say!
Very good value for money. Fast shipping. Very good liquid faithful to my tastes. I continue the subscription without worries. Box to recommend. 2 friends have already taken it and it's not finished lol
Great... a liquid I wanted to try has been added to my Box.
My first Liquidbox
Axel V.
Very satisfied for a first batch of e-liquid (as long as it lasts... I have no doubt).
In all I received four vials (two of 30ml and two of 15ml) perfectly protected and packaged, and I was pleasantly surprised by the quality of the liquids... Thank you
What are the best e-liquids?
The best e-liquids depend on individual tastes. We suggest you discover a wide range of fruity, gourmand, mentholated and other flavors. To find the best ones for you, you have the option of purchasing our Vape Box, which will enable you to test various flavors to find the best one for you.
What's in an e-liquid?
A typical e-liquid contains mainly propylene glycol (PG) and vegetable glycerine (VG) to carry flavors and produce vapor. It also contains flavorings to impart the desired taste.
How long does opened e-liquid keep?
Opened e-liquid can be used for around 1-2 years if stored in a cool, dry place away from direct sunlight. Be sure to keep the bottle tightly closed and avoid temperature changes.
What resistance for a 50/50 e liquid?
For a liquid with a 50/50 PG/VG ratio, you can use a resistance higher than 1 ohm for indirect inhalation (MTL) or a resistance lower than 1 ohm for direct inhalation (DL). Choose according to your preferred vaping style and the power of your device.
What resistance for a 70/30 e-liquid?
For a liquid with a 70/30 PG/VG ratio, opt for resistors below 1 ohm to take advantage of the abundant vapor production.
What resistance for a 30/70 e-liquid?
For a liquid with a 30/70 PG/VG ratio, use resistors below 1 ohm for direct inhalation (DL) and enjoy dense, airy vapor production.
What nicotine dosage should I choose for my e-liquid?
Choose your nicotine dosage according to your level of nicotine dependence and your smoking habit. For heavy smokers, opt for a dosage between 6 mg/ml and 12 mg/ml. For moderate smokers, a dosage of 3 mg/ml to 6 mg/ml may be sufficient, and for non-smokers or occasional smokers, choose nicotine-free liquids (0 mg/ml). Start with a lower dosage and adjust as needed.