You are lost among all the choices of e-liquid for electronic cigarette present on the market? You want a pleasant, fruity, gourmand or light flavor, which will accompany you all day? At Liquidbox, all our e-liquids are carefully selected for their quality of manufacture and their authentic flavors.
Your e-liquid manufacturer offers its best selection of liquids for electronic cigarette, from the most classic to the most worked, to satisfy the taste buds of all our beloved vapoteurs!
How to choose your e-liquid ?
To choose the right e-liquid, the taste but also the manufacture of the electronic cigarette product should help you. So, the composition of your e-liquid revolves around 3 main elements:
The proportion of Propylene Glycol and Vegetable Glycerin;
Nicotine level;
The aroma.
Propylene Glycol and Vegetable Glycerin form the basis of the e-liquid. To choose the right proportion of PG / VG, you will need to base yourself on the parameters of the e cigarette you use.
To choose the right dosage of nicotine contained in your e liquid, you will have to take into account your daily cigarette consumption and the hit felt when passing your current e liquid in your throat. The rate of nicotine can be 0mg, 3mg, 6mg, 12mg.
-> For an occasional smoker wishing to switch to vape, 0mg of nicotine can be quite suitable. Beyond that, it is possible that the hit is too high for our beginner vapoteur, and occasional smoker.
-> If your goal is to stop smoking, and your consumption is a pack of cigarettes per day, a suitable e liquid will display, as a rule, a minimum nicotine level of 6 mg.
By choosing a E Liquid with the appropriate nicotine dosage, the risk of relapse will be minimal. As you wean yourself off smoking, you will obviously have to adjust the dose of nicotine, as you use the electronic cigarette, so as to gradually reduce the level of nicotine contained in your e-liquid, until you reach 0mg.
Choosing the right taste for your e-liquid
There are 6 families of flavors of e liquid. To choose the right product for electronic cigarette, it will obviously depend on your tastes: classic flavor, fruity, refreshing, gourmet, candy or drink. The choice is yours!
Do not hesitate to check the quality of the ingredients contained in the e-liquid that you will select. It may contain chemicals such as diacetyl or acetoin. This is why, at Liquidbox, we advise you to refer to our selection of healthy and qualitative e liquids, respectful of your health. The majority of our products are made in France. Know that the quality of all our e liquids defies any competition.
Liquidbox, your box of liquid for electronic cigarette reference!
Switching to vape is a very good alternative for people wishing to quit smoking. Liquidbox offers a selection of cheap flavors and manufactured in France. Our e-liquids are available in several flavors, sizes, nicotine grammage and dosage of propylene glycol and vegetable glycerin. Here are our different families of flavors!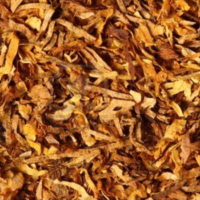 Classic E-liquid
This selection is perfect for smokers who want to switch to the electronic cigarette. Indeed, the classic flavors are those that are closest to the taste of tobacco.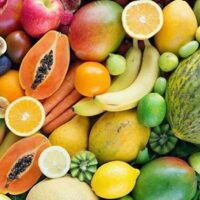 Fruity E-liquid
The fruity e-liquid is the liquid for electronic cigarette which is the most widespread, and the most requested, especially by the beginners vapoteurs.
Passion fruit, wild fruit or exotic fruit, fruity e liquids will offer authentic flavors appreciated by all.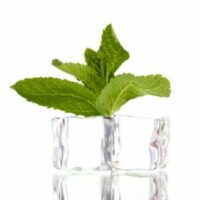 Refreshing E-liquid
This range of e liquids will offer you a refreshing taste in the mouth. With a minty e liquid, you keep your breath fresh all day long!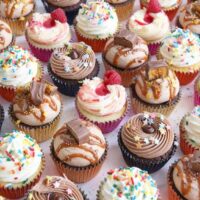 Gourmet E-liquid
For our gourmet vapoteurs, this range of e-liquids with exquisite flavors will satisfy your appetite and your cravings for delicacies. Succumb to the unique taste of cake, chocolate, caramel ... Guaranteed no weight gain!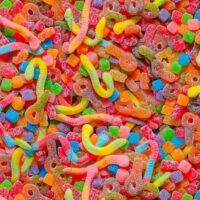 Candy E-liquid
Lovers of sweets, this range of e-liquid is made for you! Opt for the taste of your favorite candy, to vapoter junk food at will, without impacting your health!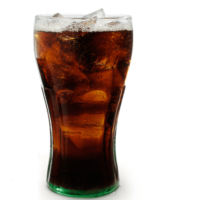 E-liquid drink
In this range of e-liquid, you can find a selection of your favorite drinks! Quality products that perfectly imitate the unique and authentic taste of the best drinks!
The Liquidbox Vape Box
The Vape Box offered by your specialized store Liquidbox aims to make you discover, each month, various e liquids whose tastes have been specially selected according to your profile of vapoteur, and your preferences. You will be able to choose your box of e liquids according to the desired size, the number of e liquids contained, but also their concentration in nicotine, and their dosage in propylene glycol and vegetable glycerin. Regarding the tastes of e liquids contained in your personalized vape box, they will be chosen according to your preferences and recommendations that you will have delivered when filling out the dedicated questionnaire. Indeed, in order to make a box of liquid for electronic cigarette 100% suitable, we will need you to answer 7 questions about your preferences and recommendations.
With the Box Vape, receive each month a selection of e-liquids 100% customized to your profile!
Here are the different sizes of e-liquid boxes that we offer.
By opting for the DIY Box, you can benefit from reduced prices via our subscription formula, without commitment. Enjoy it!
Want to please? Offer the French e-liquid vape box as a gift to one of your loved ones who is a vapourist and flavour lover! To enjoy it, click here here !