Why choose French e liquids?
Are you an inveterate smoker who wants to switch to an electronic cigarette, or an inveterate vapoteur? Your Liquidbox offers you a whole range of French e liquids. Available by the unit or at a more than advantageous price in a monthly boxWith Liquidbox, you'll be able to choose from a wide range of eliquids to suit your tastes and desires! Based on French artisanal know-how, Liquidbox's preparers will put all their knowledge at your service.
to offer you a 100% personalized service.
Some of our French e liquids
What does Liquidbox offer with its box of e liquids?
The Liquidbox e-liquid box is a concept that never ceases to seduce! Thanks to Liquidbox, you can receive your order at home, free of charge. The e-cigarette eliquid box contains French eliquids in your choice of flavors (tobacco, gourmand, fruity, refreshing, etc.).
Before validating your order, you'll be asked to fill in a questionnaire that will help us understand your consumption habits. Whether you're a beginner, intermediate or experienced smoker, we'll offer you original flavors that match your tastes, expectations and desires. Every month, you'll have the chance to change flavors.
By answering our 7 questions, you'll be able to order your very own 100% customized French e-liquid box, directly from our website. You'll be asked, for example, about your level of vaping, your favorite and least favorite flavors, nicotine levels, and your preferred propylene glycol and vegetable glycerin content.
That's how we'll be able to help you choose the right products for your needs. All the while allowing you to discover original and delicious flavors!
At Liquidbox, you can choose from several e-liquid box formulas:
Once you've completed the questionnaire and selected your Boxe Vape, you can choose the delivery method that suits you best. Your order will be delivered as quickly as possible, straight to your letterbox!
To personalize your box and have only French e liquids, simply let us know in the comments section of the form.
Our interactive website will help you make your selection with ease. Your French e-liquid box subscription is non-binding. You can cancel your subscription at any time, easily, securely and free of charge.
Don't hesitate to contact us if you have any questions, or if you need any advice.
Why choose French e liquids?
Whether you want to cut down on your cigarette consumption or just want to vapourize, you need to choose your eliquid wisely.
An e-liquid made in France offers impeccable quality. Harmless to your health, French e liquids contain no chemical substances. The origin of ingredients is controlled and complies with current manufacturing regulations. The result of frequent quality controls, French e-liquid is designed to ensure that you vape only the very best in electronic cigarette liquids!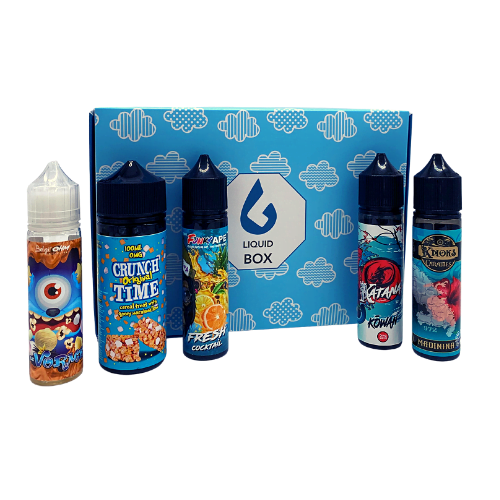 Opting for an electronic cigarette liquid from France means opting for a premium-quality eliquid!
With a French e-liquid, you'll get a unique flavor and all the qualities you expect from a good e cigarette product.
Liquidbox lets you discover original, gourmet e-liquid flavors!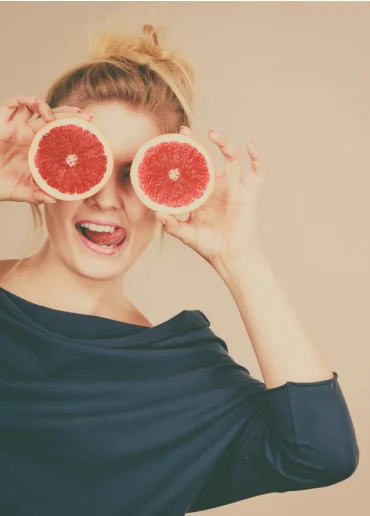 Thanks to its French know-how, Liquidbox offers you a varied choice of French e liquids for electronic cigarettes. Committed to product quality, our team makes every effort to offer you a box of natural eliquids, at the best price.
You can trust Liquidbox when it comes to the quality selection of its products, whose composition is transparently displayed on the back of each bottle. So you'll never be surprised by the ingredients present in our eliquid ranges, and you can be sure of their quality.
By choosing Liquidbox, you'll have access to a 100% personalized itinerary. We offer a wide range of boxes at unbeatable prices.
From classic and gourmet to extravagant and fruity, you'll have access to a wide choice of French e liquids!
Liquidbox offers 1,500 eliquid flavor references. By opting for a monthly subscription to the vape box, you'll have the chance to discover new flavors every month!
Also, at Liquidbox, we give you the choice to opt for French e liquids without nicotine, without risk of addiction and without risk to your health!
Customer satisfaction is very important to us. That's why we listen carefully to your comments and feedback, and do our utmost to meet your expectations. At Liquidbox, we use our know-how to offer you advice tailored to your needs and situation. We look forward to hearing from you. Our team will be delighted to help you!
Want to make someone happy? Give the French eliquid vape box as a gift to one of your loved ones, a vapoteur and flavor enthusiast! To take advantage, click here here !